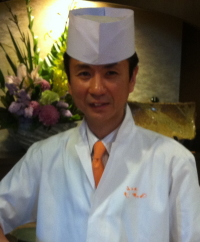 Thank you very much for visiting our web site. Since we opened in 1999, we have set out to present our guests with truly delicious food, carefully prepared and presented with a passion and dedication that comes from the heart. It is due to the continuing support of our many loyal customers that we have been able to maintain our high standards and levels of service that make us what we are today. A restaurant that continues to welcome and serve both our customers with "Omotenashi" - a guarantee of warm hospitality now and into the future. Thank you for very much for your patronage.
Wanoshoku HANEYA Toshiyuki Maeda

Always friendly and accommodating staff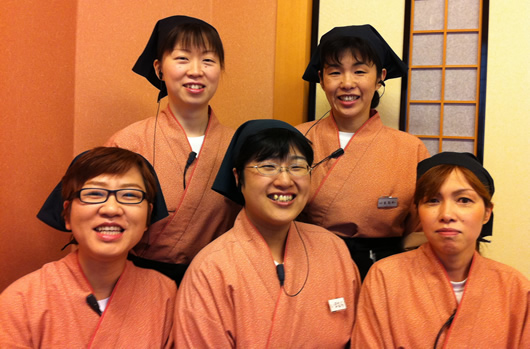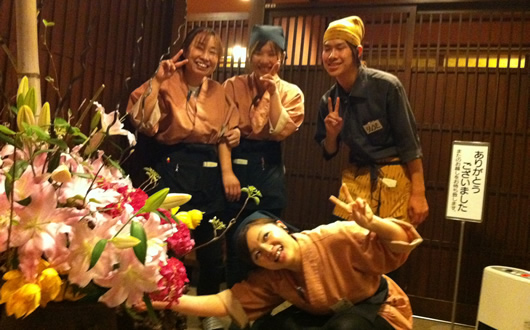 A variety of seating arrangements
We can offer a variety of seating arrangements from Counter seat - where you can watch the skills of our chef at close hand, Private rooms such as the Horigotatsu ( Japanese-style room with low tables and "easy to sit" sunken seats) - where you can enjoy private dining. The Large Room that can accommodate parties from 2-50 people. Please contact us for further information.
All sunken seating. Lift and disable toilet are available.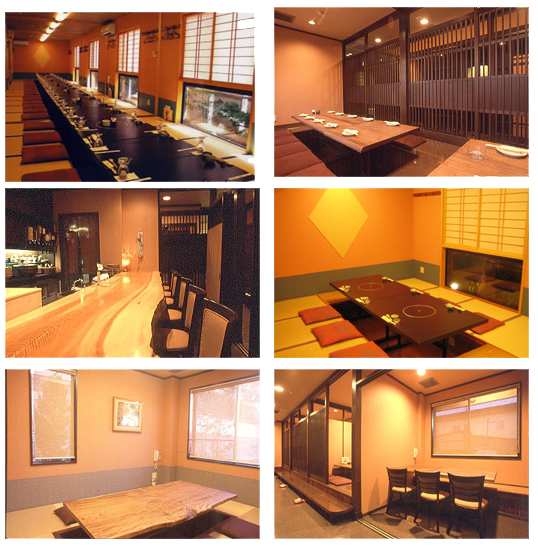 comfortable and relaxing environment
Disabled facilities available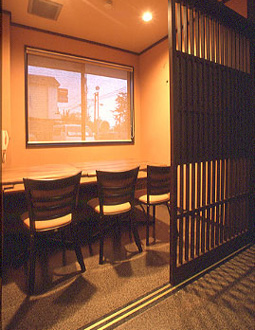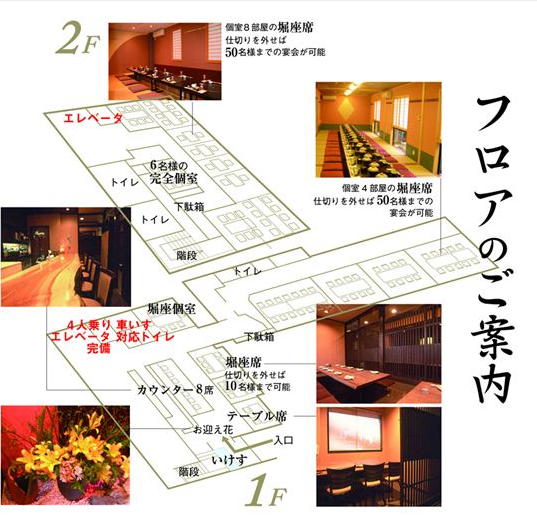 Free pick-up service Available
HANEYA operates an independent shuttle bus with our own trusted driver.
We usually pick-up parties of over 15 persons, but please feel free to contact us.
Jul-99
Our first restaurant opened in Uchinada-machi Midoridai (with 36 seats)

Sep-02
A newly built restaurant opened which was relocated near to Koyodai Asaden Uchinada-Station (with 80 seats)

Sep-04
New wing extended (with seating capacity for 120 persons)

May-05
Another new wing extension with up to 130 seats

Oct-07
Main building renovation
All Japanese rooms were equipped with sunken-seats (table and chairs are also available)

Aug-10
Minor renovations to the whole building
Address
1-12, Koyodai, Uchinada-machi Kahoku-gun, Ishikawa
Tel
076-239-0007
Hours
Lunch (11:20~14:40/L.O.14:00)
Dinner (17:30~23:00/L.O.22:30)
Holiday
7 days a week *without New Year days